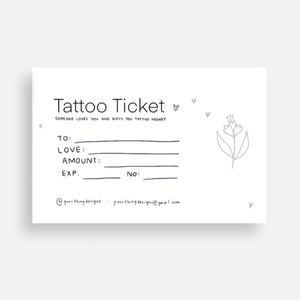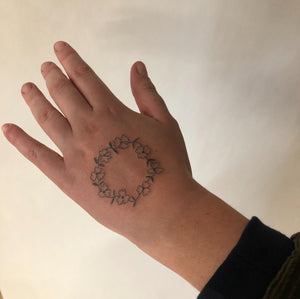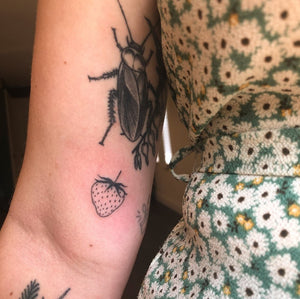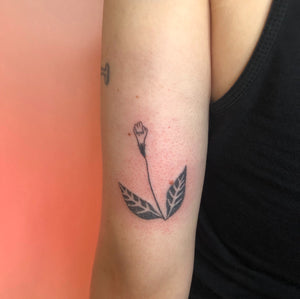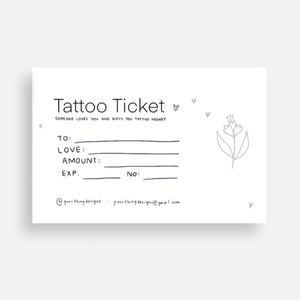 poorthingdesigns
Tattoo Ticket
Tattoo Tickets are a great gift for anyone who is itching to get their next piece, in need of an excuse to get their first, or just wanting some artwork on their skin. It can be used towards any Poorthing Designs - Abby Nowakowski tattoos. Take a peek at her work by visiting her instagram.
Once purchased the recipient will have a credit to their name and number on file, redeemable anytime to use towards a tattoo by appointment.
Please note this is can be a physical or virtual gift certificate. Shipping for this product is free and you also receive a digital copy. If you'd like to receive the physical certificate for December 24th, please purchase by December 1st.

The value on the Tattoo Ticket never expires. They are *final sale and non-refundable*.